Garantía de calidad
Eurotherm Seminar
Innovative solutions for thermal energy storage deployment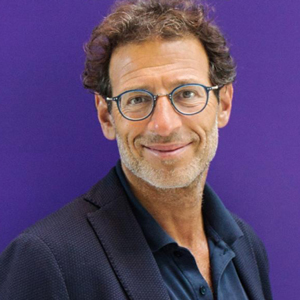 Dr. Antonio Marco Pantaleo – EIC Programme Manager for energy systems and green technologies
He has twenty years of experience in multidisciplinary research on renewable and clean energy technologies (solar, wind, biomass, and hybrid), energy systems integration, biosystems engineering, energy use in agricultural sector and food processing.
He holds a first degree in electric engineering from Politecnico of Bari and a PhD in process systems engineering from Imperial College London, where he is affiliated as research fellow to the Clean Energy Processes Lab (CEP) and Centre for Process Systems Engineering (CPSE) of the Department of Chemical Engineering. He is an associate professor of clean energy technologies at the Department of Agro-environmental Sciences of the University of Bari.
Before becoming professor, he co-founded an energy service company, joined Edison Energie Speciali and the strategic planning division of GSE (Gestore dei Servizi Energetici). He also worked as scientific expert and consultant for public and private organisations, including the Italian Ministry of Research, and was vice-Rector for energy policy of University of Bari.
Marco authored over hundred scientific papers, and he is member of IEA working group on energy storage, ASME technical committee on clean fuels, and is delegate for energy at the Italian Sustainable Universities Network.
At the European Innovation Council, he is responsible for the Pathfinder Challenges portfolio on Green Hydrogen generation (2021), mid to long duration energy storage (2022), CO2 and Nitrogen management and valorisation (2022), clean cooling technologies (2023); for the transition challenge on systems integrated energy systems (2021), energy storage (2022); and for the accelerator challenge on Green Deal (2022), Fit for 55% (2022) and energy storage (2023).
Dr. Julian Blanco (Industrial Engineer by Seville Univ., 1985 and PhD by the Univ. of Almeria, 2003) has more than 30 years of experience having worked at different sectors. He works at the PSA since 1990 and he has been involved in 26 EU and 18 National R&D+i projects (respectively coordinating 7 and 3) related to the development of solar energy and water-related technologies (public calls). Previous professional positions included: Associate Director of PSA; Head of Research Unit (Envir. Appl. of Solar Energy) of CIEMAT; Operating Agent of the Int. Energy Agency SolarPACES Program – Task VI (Solar Energy & Water Processes and Applications), Spanish alternate member of Executive Committee of IEASolarPACES Program, and coordinator of Joint Program on CSP of the European Energy Research Alliance (EERA). Author of 1 book and co-author of 10 books as well as 24 chapters in others. He has also co-authored more than 90 publications in indexed international journals, more than 60 articles in technical journals, more than 250 contributions to more than 200 different International Congress and Symposiums and 5 patents. Honorary/guess editor of Books/Journals/Conference Proceedings 5 times, giving more than 80 invited talks (around 20 keynotes) and participating in more than 50 international courses. He has directed 2 PhD Thesis. Among other appointments, ha has been visiting Professor at King Saud University (Riyadh, Saudi Arabia).  Member of international Steering Committee of Solar Energy Research Center (SERC), Chile; the Academic Committee of the "Instituto de Investigación e Ingeniería Ambiental" (3iA); Univ. Nacional de San Martín (Argentina); and the International Committee to the Scientific Audit Panel of the Mexican program "Sea and brackish water desalination with renewable energies" (Mexico). .In addition to Spain he has developed projects and professional activities in 32 additional world countries.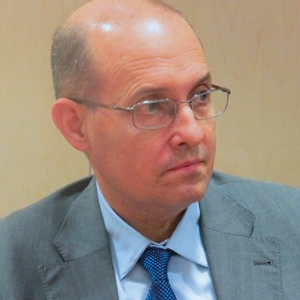 Dr. Julian Blanco – Director of CIEMAT – Plataforma Solar de Almeria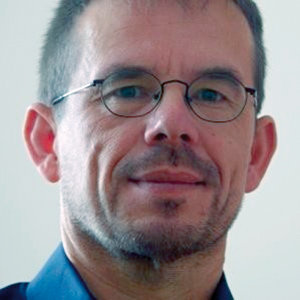 Dr. Harald Mehling – Consultant (R&D), Thermal Energy Storage and Thermal Analysis
Dr. Harald Mehling started working on energy related R&D in 1994 with his diploma thesis on radiative heat transfer, then worked additionally on heat transport and storage in materials for his PhD thesis. Afterwards, in 1999, he focussed on heat storage with Phase Change Materials (PCM), from material development and characterization to applications, working as group leader and later as senior scientist at the ZAE Bayern. Since 2013 he works as consultant on Thermal Energy Storage, with focus on PCM. In parallel to consulting companies and R&D institutions, he works as author and sometimes as lecturer.
As a physicist, his expertise starts with basic material properties, and from his work at the ZAE Bayern then extended to material characterization, material development, design and testing of heat storages, and their integration into systems. His experience covers a wide range of applications, and includes also quality control as consultant for the RAL Quality Association PCM.
Dr. Harald Mehling is author of more than 100 publications. Widely known is "Heat and Cold Storage with PCM – An up-to-date introduction into basics and applications", together with Prof. L.F. Cabeza. His latest books are focussed on energy related education, published in 2016 "Technologies of energy conversion, storage, and transport in the energy system – A brief introduction", and then in 2018 «Understanding the basics of energy – An introduction from simple to complex situations».
Since Dr. Vidal joined NREL in 2010, she has made prominent contributions to the rapidly evolving energy storage sector. She has established an international reputation for her cutting-edge work on high to low-temperature thermal energy systems. Most of her work has been dedicated to storage, energy conversion, and systems' optimization. For which earlier in 2022, she was highlighted in the Top 40 Women Leaders in Energy Storage' Energy Storage Report's  and in the Materials Research Society (MRS) webpage to celebrates International Women's Day honoring MRS champions women's outstanding accomplishments and impact on materials science.
Because of her achievements in research, she has received several prestigious awards such as the NREL Distinguished Member of Research Staff, and the NREL Chairman's Award for her overall expertise and highly impactful contributions to the mission of the laboratory recognizing high levels of technical and/or programmatic contributions that advance the frontiers of science, analysis, and engineering.
At NREL Dr. Vidal is the Building Energy Science Group Manager and the Buildings Emerging Technologies Sub-Program Lead for the Buildings' program. She also holds a joint faculty position at the Colorado School of Mines. She has published many journal articles on her work in journals such as Nature Materials Degradation. Judith has been successful leading many DOE projects while collaborating with other national laboratories and institutions around the world.
Her collaborative efforts, domestically and internationally, cover several technologies and leverage the R&D activities for early- to medium-stage research to create efficient and interactive buildings to help decrease energy consumption and emissions while increasing equity. Besides her expertise on buildings' emerging technologies, Dr. Vidal has diversified her expertise and capabilities in several other.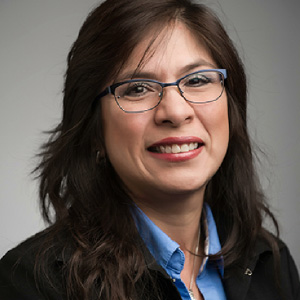 Dr. Judith Vidal – Distinguished Member of Research Staff Group Manager, Building Energy Science Sub-Program Lead, Buildings Emerging Technologies – National Renewable Energy Laboratory (NREL)
All authors submitting an abstract are invited to submit a full paper to:
Special issue Advances from Eurotherm Seminar #116 "Innovative solutions for thermal energy storage deployment" from Journal of Energy Storage (Elsevier)
Processes (MDPI) with possibility to publish in open access with a special discount